Lanarkshire Rape Crisis delivers a Sexual Violence Prevention Programme which is available to all secondary schools and youth organisations in Lanarkshire. This nationally developed programme aims to equip young people with a better understanding of sexual violence in order to negotiate healthy and respectful relationships. The programme offers a wide range of workshops which can be adapted to all year groups from S1 to S6, exploring topics such as gender, consent, sexual violence, sexualisation and social media among others.
The Sexual Violence Prevention Worker will generally meet with the lead from the school or youth organisation and discuss the program. We will then deliver 3 or more workshops to each class across one particular year group. The evidence-based resource pack used has been externally evaluated as very effective in changing young people's knowledge and attitudes and for more information you can read the evaluation here and see a sample of the resource pack here:  Prevention | Rape Crisis Scotland
The prevention worker uses resources developed by Rape Crisis Scotland, designed for delivery to young people. The resources contain 7 topics, all related to the central theme of sexual violence. Within each of the different topics, there are workshops specifically tailored to different age groups. The workshops are designed to be interactive and relevant to modern culture to stimulate discussion and encourage independent thinking. These resources cannot be disseminated for delivery by teachers, but the prevention worker is happy to discuss delivery in the school and the possibility of co-facilitating workshops.
The topics covered in the workshops are:
·         Consent
·         Gender
·         How can we prevent sexual violence?
·         Impacts and Support
·         Sexualisation
·         Social Media
·         What is sexual violence?
A sample version of the materials is available for download here: rcs-preventing-sexual-violence-sample-version1.pdf (rapecrisisscotland.org.uk)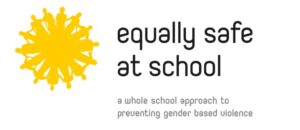 Equally Safe at School has been developed for secondary schools to help them take a whole school approach to preventing gender-based violence, with staff and students working together with a shared understanding and commitment to equality and safety for all.
Equally Safe at School (ESAS) helps schools make progress towards the Curriculum for Excellence health and wellbeing outcomes, Getting It Right For Every Child and the Scottish Government's Equally Safe strategy to prevent and eradicate violence against women and girls. You can find out more here: https://www.equallysafeatschool.org.uk/about/
If you are interested in receiving more information about the Sexual Violence Prevention Programme and how it can be delivered in your school or youth organisation, please contact [email protected] or call us on 01698 527 003.