Our service is for anyone aged 12 and over who has experienced sexual violence, no matter when or how it happened. Our service is free and confidential. You decide for yourself what to tell us. You don't have to tell us details of what happened if you don't want to. If it's easier, you can tell us about what's going on for you that day. It doesn't matter what it was that happened – even if you're not sure that it was sexual violence. It doesn't matter how long ago it was or who it was that hurt you. What happened wasn't your fault. You don't have to cope on your own.
We are here to help, and we will listen to you and believe you. What you tell us is completely up to you. We will never judge you or tell you what to do.
Sexual violence affects different people in all sorts of different ways. We know that you may have lots of questions. We can help you explore these questions and provide resources which may help with some of the things you might be feeling. Recovering from sexual violence can take time, but we are here for you, when you are ready.
We will listen, believe and support you when you call the Contact Line 01698 527003 and try to answer any questions you have. We will support you to develop coping strategies, self-help techniques and signpost you to other relevant agencies. You might not speak to the same worker if you phone more than once, but all of our team receive training and would take it at your pace. If you don't want to speak to us by phone, email or text, we can provide information in a leaflet which might help. You'll find more on our website here: /helpful-resources/support-information/
We also support anyone who is thinking about reporting, or who has reported, to the police (see "support through the criminal justice system").
You can call the Contact Line when you need to, for support, enquiries, or information. If all of our support team are in appointments on support calls, we will call you back as soon as we can. Our assessment process will identify your ongoing support needs, and, if appropriate, you may be offered structured support, with appointments being held at our centre or virtually on Zoom. We can usually arrange to meet you and support at your school if this is something you would prefer.
Our support workers are fully trained to support you at a pace that suits you. We encourage you to be in control of this process, to share only what you are comfortable with and set your own agenda for ongoing work, with our support. We support anyone who has experienced any type of rape of sexual abuse, whether that be recent or historic.
Self-referrals can be made by calling our Contact Line on 01698 527 003 or by emailing [email protected]. If you hear the answer machine and you are comfortable leaving a message, only leave a first name and telephone number where it is safe for us to reach you and we will call you back within 72 hours (excluding weekends).
Please be aware that face-to-face support will be offered if appropriate, however there is currently a short waiting list, and a support worker will contact you when a space becomes available.
You can contact us by:
Telephone: You can call and self-refer to our services, by calling our Contact Line on 01698 527 003
(open from 9am – 4pm, Mon-Thurs, 9am-3pm on Fridays).
Email: You can email us at [email protected] to refer yourself to our services
The Rape Crisis Scotland Helpline is also able to provide support and information, 7 days/week, from 5pm to Midnight, on 08088 01 03 02. Calls to this number are free and will not show up on your phone bill.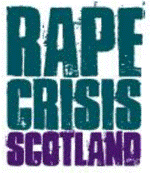 What happens then?
When you contact us, we will ask you a few questions so that we know what kind of support you would like and how to contact you. We will arrange to contact you by telephone to gather some information from you, this helps us understand what your support needs are and how best we can meet them. It also helps you decide if you want to have support at LRCC.
After the initial contact, if you choose to have support at LRCC, your name will be placed on our waiting list and a Support Worker will contact you when a space becomes available. You can access crisis support whilst on the waiting list. Please make sure we have at least one way of getting in touch with you and that if you change your contact details let us know.
Young people can contact LRCC at any time if they are worried about a friend. We have worked with young people who are worried because their friend has been raped or sexually assaulted; or they think someone is grooming their friend or putting pressure on them for sex; or threatening to post an explicit photo for everyone to see. These are common forms of sexual violence which can affect many young people.
Young people often tell us that they don't know what to do, what to say, or how to help. You might know that something is wrong because your friend has told you, or just have a feeling that things aren't quite right. It's great that you want to help, because your friend may feel upset, confused, angry and/or hurt. You might feel the same sorts of things. You may know the person who has hurt or is threatening your friend. It's quite often a mutual friend – someone in the same group of friends or club or class at school.
It can be really hard if a whole group is ganging up on your friend; or if your friend is worried about being outed because of their sexual orientation; or if they are from a very traditional community. You might be worried about these things too. There are things you can do to help your friend. But remember it's OK for you to feel upset too. And there are limits to what you can or should do. You (or your friend) can speak to us without giving your name. You can also email [email protected].
Useful resources:
'It's ok to be me' booklet for 12 – 14 year olds – Edinburgh Rape Crisis Centre (ercc.scot)
Little Green Book – Edinburgh Rape Crisis Centre (ercc.scot)
RCS-003-Information-for-Peers-logos-back-WEB.pdf (rapecrisisscotland.org.uk)